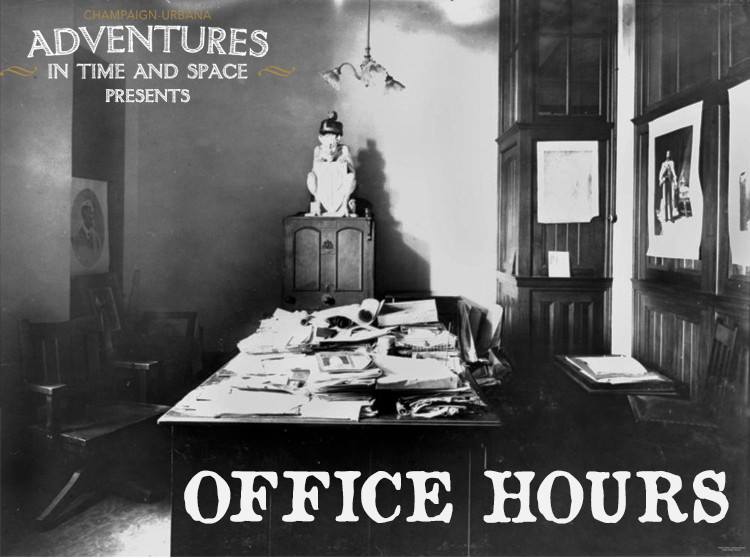 Review
Gaming Description
"Nobody really understands why the radiological engineering department has a tenured occult studies professor, but hey – the students love him. Or at least you did, until he disappeared a few days ago. Strange men from the government started collecting and cataloging his things yesterday. Now you and your fellow students are heading to his office to figured out what happened – and to make sure it doesn't happen to anyone else!"
Personal Experience
This was my very first escape room! While parts of the room and the experience look a little creaky in hindsight—especially compared to CU Adventures later offerings—this room was an absolute delight. I came in with two friends and we were paired up with another group of four. While I was a little anxious about playing with strangers, they all turned out to be exceptionally kind and resourceful people. We definitely wouldn't have won without them!
Now that this room has closed and the company has moved to a new space, I feel comfortable spoiling parts of the experience. My favorite part was the hidden door, which though a common trope in escape rooms, was really something else here. The door opened up not into another room or a close, but into an unexpected basement. (Even without the escape room, no one would suspect there to be a basement entrance in that spot, it was some truly bizarre architecture.) It was an authentically great "WOW" moment and CU Adventures used it to the full effect.
Narrative
CU Adventures always put narrative first, and even though this was the first escape room that they released, it was full of story. It's set in the 1930s, and your university professor has gone missing. You need to search his office to find clues to his disappearance. You quickly discover that he managed to discover a portal to a mysterious temple, and by doing so, has put the entire world in jeopardy. It's up to you to go to the temple and assemble an idol that will seal it away once again. The ghost of the professor soon appears diegetically in the escape room to provide story updates as you make your way through the puzzles and to give you a timer to keep an eye on. The video production and acting were top notch. The aforementioned surprise basement played the part of the temple, and was decorated and lit in a way that made it feel alien to the rest of the experience.
Puzzle Play
This was a Gen-1 escape room, with lots of combination locks, indexing puzzles, and the like. All the puzzles were fair and it was clear which clues went with which puzzles. There were some really clever parts; the basement featured a bunch of different runes on the wall, one of which was key shaped. Looking closer at the key rune revealed an actual key hidden in it! (We were all stuck on finding this key and it was the youngest member of our group that found it, making her the hero of the whole hunt.) The ending involved assembling an idol that bore a remarkable resemblance to the monkey idol from Legends of the Hidden Temple, which was really rad and was a bit of wish-fulfillment that dated back to my adolescent years.
Recommendation
This room was shut down and replaced with an updated version (The Lost Temple) later in 2016. (Which was then shut down and replaced with the internationally acclaimed at-home game Lost Temple (At Home Edition) in 2020.) If you haven't played the at home edition of Lost Temple, I strongly recommend it.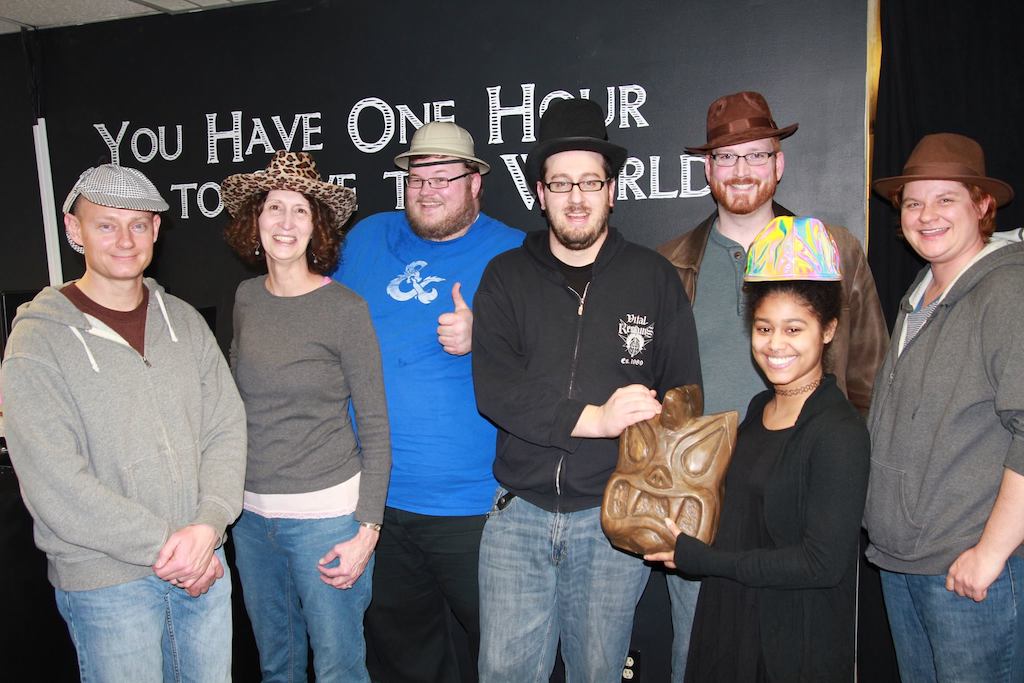 Details
Type of Game: Escape Room
Date Played: 2016-03-24
Company: CU Adventures
Website: https://cuadventures.com
Team Size: 7 (Me, 2 Friends, 4 Strangers)
Outcome: Win