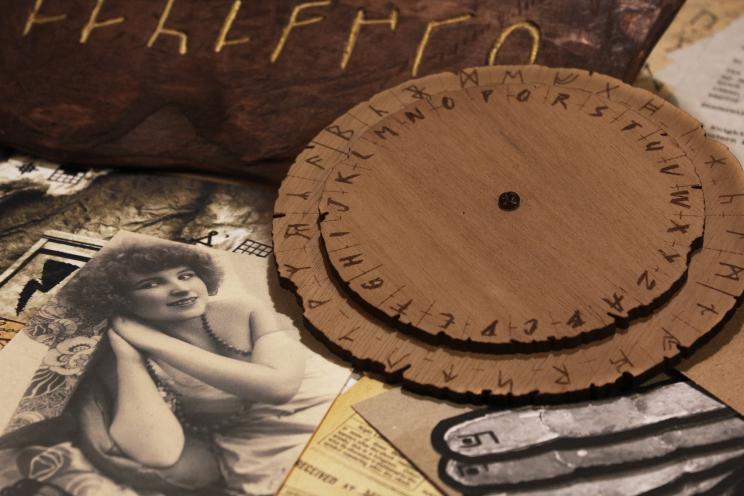 Lost Temple (At Home Edition)
Review
Game Description
"It's the 1930s and your professor has gone missing! Follow his research, discover the mystery of The Lost Temple and save the world! Explore maps, read through journals, decode cyphers, and examine photographs to solve the challenges of an escape room from the comfort of home."
Personal Experience
When I heard that CU Adventures was going to release an at-home version of The Lost Temple, I pre-ordered it immediately. I knew that whatever they released would be worth the cost, and wanted to support a great company through some really trying times.
The game arrived just before Memorial Day weekend, so I was able to take a nice afternoon over the holiday weekend to play through the game. It took a little longer than the estimated time—about 2.5 hours—for me to get through it; but I was both playing by myself and got distracted by thing that would unlikely distract me if I had another player with me.
For an untimed game like this, victory is all but assured, but winning the game still felt like a triumph.
Narrative
This was the third time I've played through the Lost Temple storyline (see also: Office Hours and The Lost Temple). While the story beats were familiar, they were tweaked just enough to still be exciting and feel fresh. The story benefitted from not being tied to a small room, which also allowed for new puzzles.
I went ahead and splurged on the Deluxe Edition (pictured right), and didn't regret it; as the game props were excellent and having the papers pre-printed (many in color!) and sequestered in numbered envelopes meant I didn't need to worry about accidentally spoiling anything that came later in the game. (Not having to cut anything out was a nice bonus as well!)
The period music was nice though a little repetitive, I ended up switching it off in favor of my normal puzzle solving music after about an hour or so. The narration was excellent though and really added to the ambiance.
Puzzle Play
The computer interface for this was perfect for the puzzle solving, definitely taking some cues from click-and-play adventure games of old. Played in a web browser, it was easy to navigate back and forth through the various rooms in the game. As you picked up and used items they were added and removed from your inventory automatically. It also presented a list of locks that you hadn't yet solved, making it easy to keep track of what your were doing. Many of the puzzles in the game simulated Gen-1 puzzles—lots of padlocks and five letter passcodes—which complimented the online interface well.
I'd put the difficulty level at about medium, with a good mix of easy to hard puzzles as you go through the game. If you get stuck, there's a hint system that will give you progressively complete hints on the specific puzzle that you are currently on.
Recommendation
Since I played this in May of last year, the game has gone on to earn international acclaim and has won several industry awards. Starting at $10, and setup in a way to be playable with friends over Zoom, it's the perfect at-home escape room experience for beginner or enthusiast alike.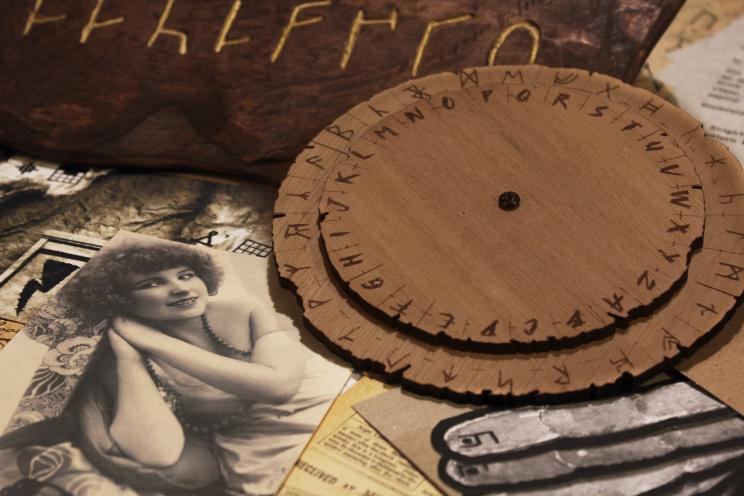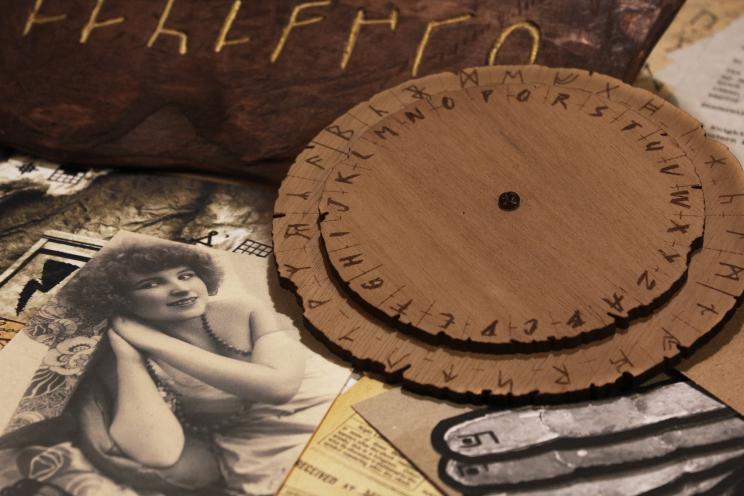 Details
Type of Game: At Home Puzzle Game
Date Played: 2020-05-20
Price: $10+ (or $135 for Deluxe Version)
Company: CU Adventures
Website: https://cuadventures.com
Team Size: 1
Printer-required: Optional
Colorblind-friendly: Yes
Outcome: Win
---