The Curious Stairs of Mr. Hincks
Review
Game Description
"Inventor Stephen P. Hincks didn't always have a magnificently curious elevator.
Go back in time and meet a pre-elevator Hincks in this prequel game. Solve enigmas by pairing mysterious physical materials contained in this cryptic parcel with clues from the online interface. Verify solutions online as you climb the steps to the Hincks Hall of Fame."
Personal Experience
After a busy week of work and quarantine, what better way to kick off the weekend than another trip to delightfully whimsical world of Hincksville? The Curious Stairs of Mr. Hincks functions as a sort of spiritual prequel to The Curious Elevator of Mr. Hincks, bringing you back into the "warm hug of a game world" for four new, devilishly-clever puzzles. Despite its status as a prequel, no previous Hincks knowledge is needed to play this game; you can play them in any order.
I cracked open the "Open for Adventure" game seal on the box, sat down with my trusty puzzle notebook, and dove immediately into the game. While all the components were made with the characteristic Hincks wit and charm, they were all markedly different from the components and puzzles in Elevator—there are no reused ideas here, just some really fun and novel new ones. Between Elevator, the Gazette, and the Stairs, it's become very obvious that the puzzle writers at Bluefish are masters of their craft, publishing fun puzzles at an amazing rate.
This is billed as a miniature expansion at half the cost of Elevator, but despite having half the number of puzzles, the experience still took about the same amount of time as Elevator. These puzzles make up the extra time by being a little more process-intensive than Elevator's and taking longer to solve individually. Overall, I had a lot of fun, and earned the 160th spot on the Curious Stairs Hall of Fame! I'm eagerly awaiting another standalone game from Bluefish, but am happily making my way through all of The Hincks Gazette back issues while I wait.
Narrative
This story takes place before Elevator, so it naturally follows that Mr. Hincks has a set of stairs to show you. There isn't much more in the way of story than that, but, once again, the narrative joys comes from the way the props immerse you in the wonderful little world that Bluefish Games has created. While many puzzle games are full of dark and mysterious intrigue, I love the bright and sunny approach that Bluefish has taken with their games. They're really carving out their own whimsical niche in the industry and I love them for it.
The game ended with Mr. Hincks inspired to build an elevator, which was slightly disappointing, as I was hoping for "The Curious Escalator of Mr. Hincks" next! Oh well, I'm sure whatever else they come up with will be equally delightful.
Puzzle Play
The game was composed of four primary puzzles, which were a slight stair-step up in difficulty from the puzzles in Elevator. They were a mix of ciphers, logic problems, deduction, and connection-making; all of which were cleverly written. The game made great use of the included props and paper pieces, the highlight of which were six cardboard puzzles boxes that you assemble and use in different ways as the game goes on. For a sub-$20 game, all of the paper components felt very nice and well-done.
As mentioned above, the puzzles here were a little more process-orientated than the puzzles in Elevator. I find process puzzles a lot of fun, though they do have the tendency to occasionally wear out their welcome. Fortunately, none of the puzzles here suffered from that fate and all of them wrap up before the solving even has a chance to grow tedious. So, if you're worried about the game being a slog, it really isn't. The time flew by as I played it, and I was surprised to find that two hours had passed by the time I was finished.
If you're worried about the difficulty, fret not, as Bluefish, once again, has an industry-best hint system in place, featuring a a progressive hint system that features at least nine hints for each puzzle. Every game should take note of this system and incorporate something similar. I did need one hint near the end, but it was such a gentle nudge that I still felt like I had solved it on my own.
Recommendation
This was another fantastic game from Bluefish and was a super fun followup to The Curious Elevator of Mr. Hincks. If you have already played Elevator are looking for an excuse to slip back into Hincksville for a couple of hours, then you should definitely pick this up. If you haven't played Elevator, you should probably play that first—you can even pick both games up for a discount—and then play this after.
If you really don't like process puzzles then this may not be the game for you. Otherwise, I heartily recommend it to anyone who loves a fun, colorful puzzle.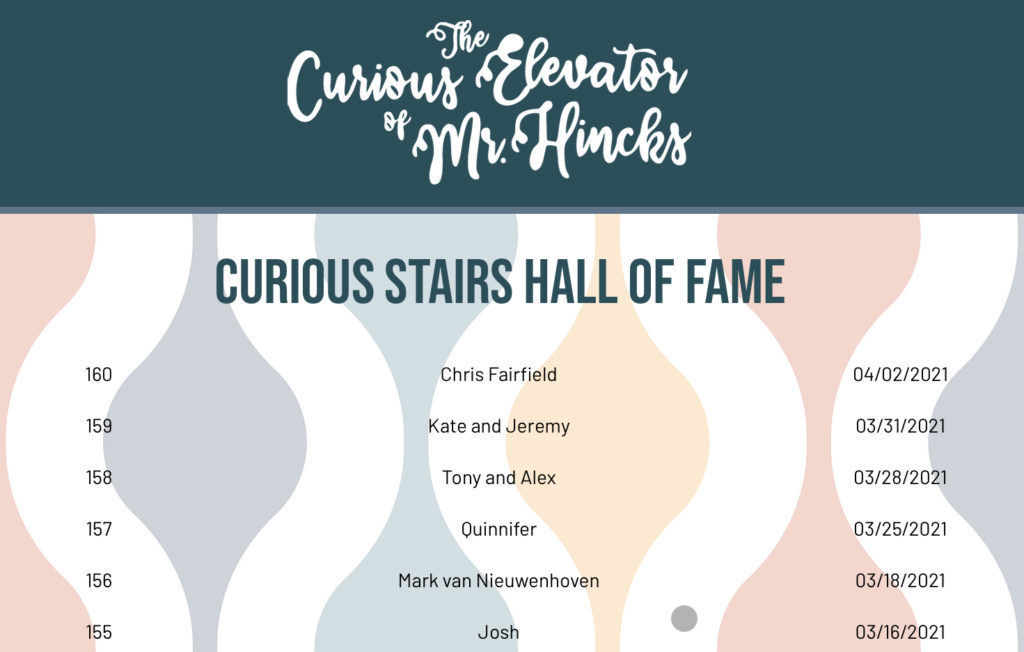 Details
Type of Game: At Home Puzzle Game
Date Played: 2021-04-02
Price: $18
Company: Bluefish Games
Website: https://teambluefish.com/
Team Size: 1
Colorblind-friendly: Yes
Outcome: Win