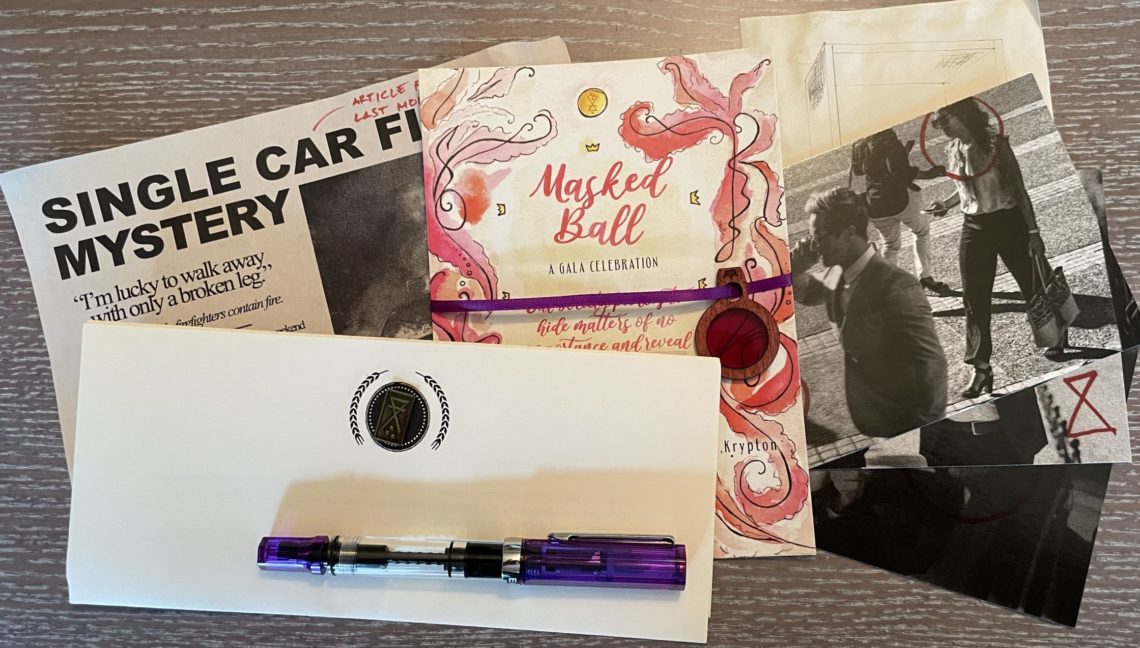 Society of Curiosities: The Last Masquerade
Review
Game Description
"The Society has acquired an invitation to a secret society masked ball and has hired a mysterious agent to infiltrate the event. She will need your help to access – and survive! – this secretive gathering.
Guide her through the vast mansion, avoid detection, explore ancient archives, and retrieve a stolen artifact!"
Personal Experience
The Society of Curiosities series has been a fun romp, so it was a little bittersweet to start on The Last Masquerade, the last1For now, anyway! of their quarterly game series—however, these curious artifacts aren't going to retrieve themselves!
The game started, as it always does, with a letter from the Society and the phone number of the agent I would be working with. The Society games have taken us through a variety of genres throughout its run—from raucous Pirates to spooky Witches—and this time the pastiche is espionage thriller by way of Eyes of Wide Shut2Well, minus all the sex stuff. This is a family friendly after all!; a theme that lends itself very well to puzzle games.
The experience was a lot of fun, though it sped by in a breezy 80 minutes, which felt shorter than previous games. The experience ended with the promise of another chapter which—though not officially announced yet—I eagerly look forward to, should it be released.
Narrative
The Society always does an excellent job with creating an immersive narrative experience and this time is no exception. A neat twist on the usual experience is that, unlike previous games, you aren't guiding people into sealed off tombs and remote jungle locales, you're directing your agents to infiltrate a ballroom filled with potential enemies. This small change does leands some additional tension and urgency along the way, along with the potential for some fun twists and surprises.
The only negative mark on this adventure is that the chat bots, which are usually impressively robust, seem a bit more finicky than they usually do. This lead to a few moments in the game where I was stuck trying to figure out the right way to describe the action I wanted the agent to take. It didn't take long for me to figure out how to rephrase, but it did break the immersion a bit.
Puzzle Play
The puzzles were inventive and clever, as they usually are for Society of Curiosities games. The components were well-designed and well-produced, giving the game a premium feel. I was pleased with how well the puzzles flowed from one to the next I always had a great idea of what I should be doing next and—even when I was stuck on a puzzle—I always knew what components I should be using, even if I wasn't sure exactly how to use them.
The hint system, as usual, is top-notch and features progressively hintier hints, which is always appreciated. There was one puzzle that used colors, but the colors were limited to distinguishing between blue and red, which shouldn't pose a problem for most colorblind folks.
Recommendation
Society of Curiosities has been one of my favorite at-home game publishers, so I heartily recommend their games. However, they're meant to be played in order. So if you've never played a Society of Curiosity game before, I recommend you start with Mysterious Map Heist to get a taste of their style or Madok's Lost Treasure to dive right in to the series.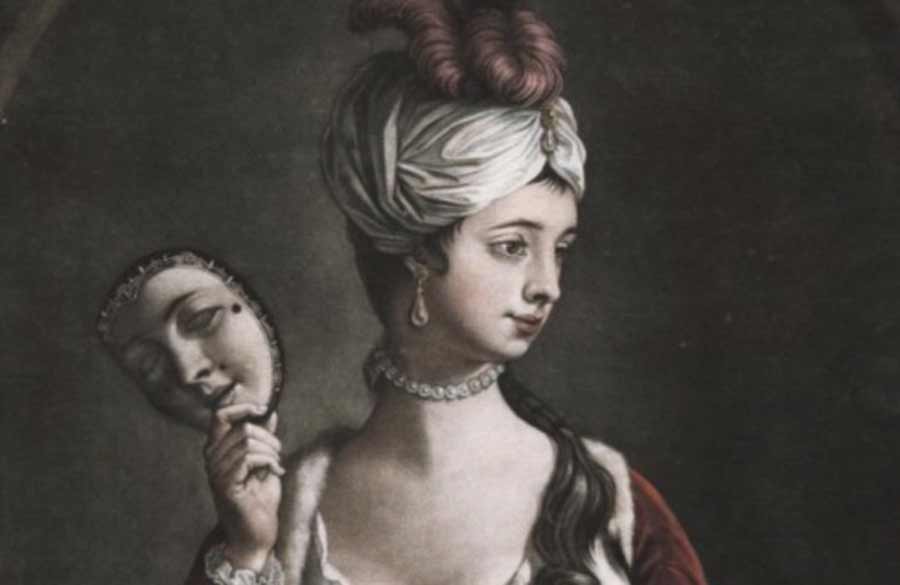 Details
Type of Game: At Home Puzzle Game
Date Played: 2022-06-23
Price: $50 (quarterly) / $180 (yearly)
Company: Society of Curiosities
Website: https://societyofcuriosities.com/
Team Size: 1
Colorblind-friendly: Yes
Outcome: Win