Curious Correspondence Club: Wharehouse on the Wharf
Review
Game Description
"A chill in the air and blanket of fog carried by it, you find yourself met by a rusty shipping yard. With only a handful of information and a dockmaster intently focused on your capture, you must uncover the secrets of the docks using evidence left by a faceless ally."
Personal Experience
After a very pleasing experience with Chapter 1 of the Curious Correspondence Club we were really excited for Chapter 2 to arrive. Much like the first chapter, it showed up in an unassuming envelope with a well-designed stamp on the back: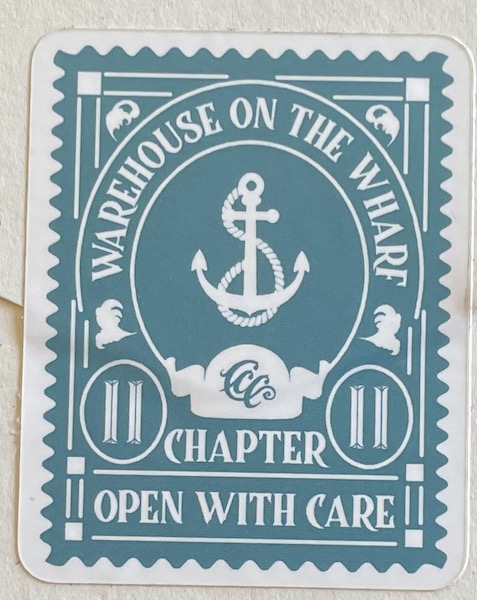 Those little attentions to detail, like the custom stamp, bode well for the experience. Much like the first chapter, the first puzzle of the game is figuring out exactly what the game is wanting you to do. And, like that first time, that sort of meta puzzle never really felt frustrating. The whole experience was challenging fun and, aside from one puzzle that grew a little frustrating by the end of it (more on that below), we had another delightful two hours playing in this world.
Narrative
There weren't as many hints towards the overarching plot in this chapter, though it worked really well as a standalone chapter. I was pleased to see that the puzzles were designed to fit the narrative, which is more of an espionage-style thriller this time around.
As with Chapter 1, there was a well-produced video at the end that felt like a good reward for the two hours of play. In these early chapters we're still being setup with a curious mystery, that will hopefully pay off down the road.
Puzzle Play
The flow of this game was very similar to Chapter 1; the game starts with a meta puzzle which entails figuring out what, exactly, you need to do to play the game. They've managed to strike a perfect balance between giving you the information you need proceed, but not making it too obvious. I hope that they're able to maintain that balance in the chapters going forward.
The puzzles were mostly well-designed and challenging enough to make us feel accomplished for getting them, but not so hard that we got frustrated. The exception was one puzzle in the middle that required a lot of trial-and-error to solve, even after we figured out what, exactly, we needed to do. It was mostly fun, though it did verge on frustration near the end of it.
The Curious Correspondence Club is releasing a new chapter every month, which seems like a very aggressive pace (though we're very excited to play so frequently). I'll be very eager to see if they're able to maintain the level of quality and diversity they've shown so far with their puzzles. Two chapters in, and they're still killing it.
Recommendation
This is my second month of Curious Correspondence Club and so far, so good. I'd recommend a subscription to any puzzler. If you're unsure if you want to subscribe, the first three chapters are available as stand-alone purchases on their website. (Though you'll save a little bit of money with the subscription option.)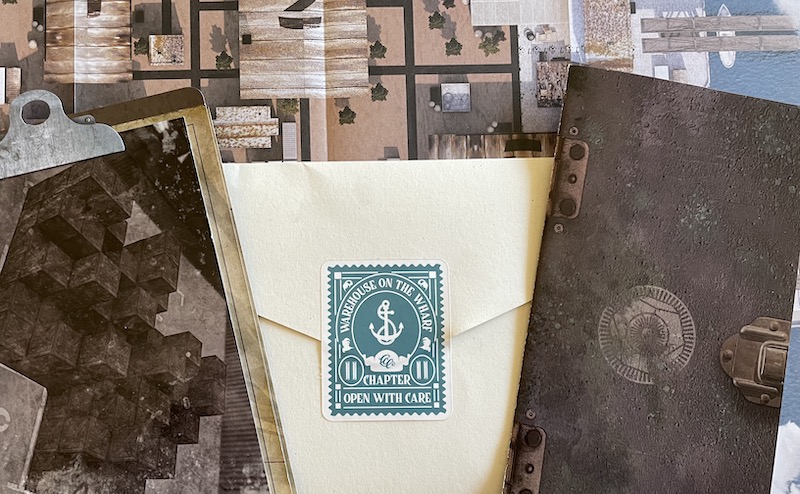 Details
Type of Game: At Home Puzzle Game
Date Played: 2021-03-03
Price: $20 (monthly) / $180 (yearly)
Company: Curious Correspondence Club
Website: https://curiouscorrespondence.com
Team Size: 2
Colorblind-friendly: Yes
Outcome: Win